Welcome to The Girl Friday Mystery Reveal Blog Hop!
12 amazingly talented designers are joining the CAS-ual Fridays Challenge Team! We have been sworn to secrecy for the past few months, and today we finally get to spill our beans!
I'm a Girl Friday!!!!!! :)
Yay! Hi, y'all! Some of you know me already, and some of you may not. So let me start off telling you a little about me! My name is Shelly and I live in Florida! I'm a stay at home mom to four beautiful, yet sometimes wild kids. ;) I started scrapbooking in 2004, but shortly after realized my true passion was with cards. My style is definitely CAS, though believe it or not, it took my awhile to figure that out! lol When I'm not crafting, or taking care of my kids, or the million other things there are, you can find me hitting the waves at the beach! I sure do love the sun, surf, and sand! :) I am beyond trilled to be on such an amazing and talented team! Thank you Michele for having me!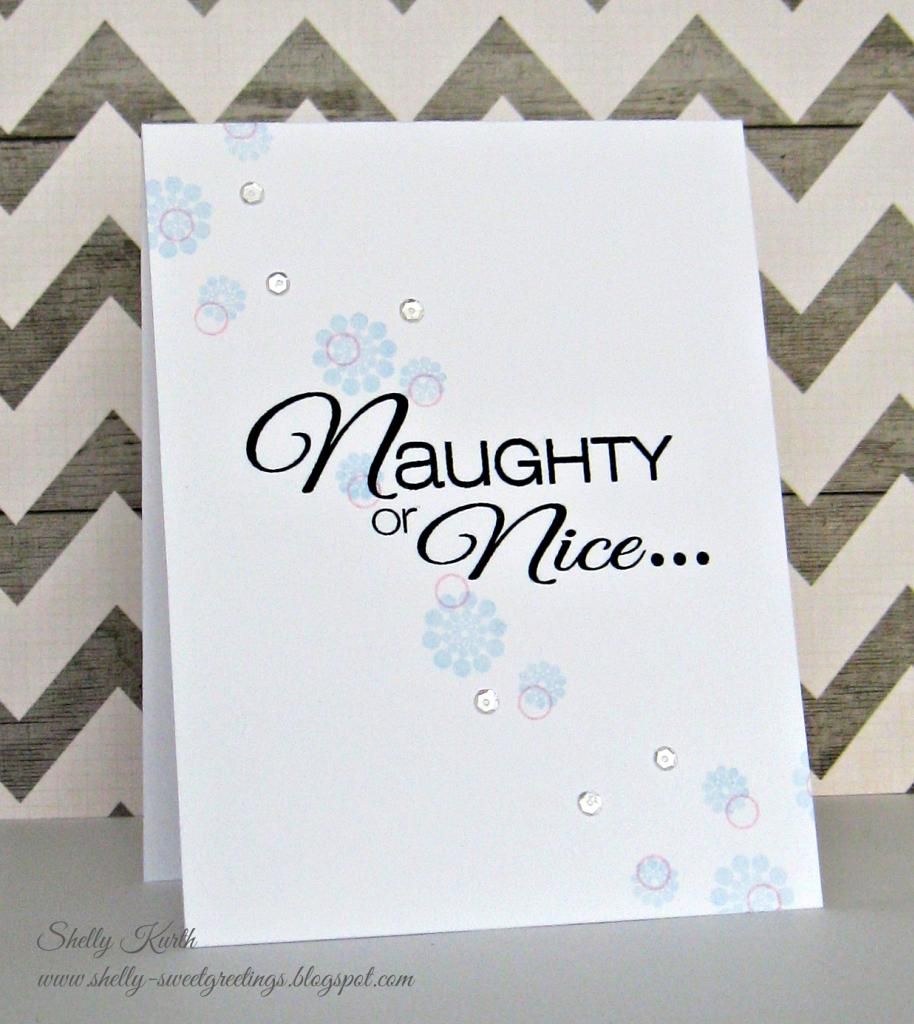 I used CAS-ual Fridays Stamps 'Naughty or Nice' and 'Loving Thoughts' sets.
We could just make a regular old team announcement, but that wouldn't be nearly as fun as a mystery blog hop filled with awesome creative inspiration, clues and prizes...would it?
To join the fun, you'll need to start at the CAS-ual Fridays Stamps blog
where you will be given the link to meet the first Girl Friday and collect your first clue. Then continue through our mystery blog hop, meeting the team, gathering clues and leaving comments along the way for your chance to win prizes!
Yes, prizes!!
Each new Girl Friday has a prize up for grabs!
At the last stop on the hop, you'll have one more chance to win a prize by using the clues you've gathered to solve the mystery. The hop ends at noon on December 27th.
Is this fun or what?!...
Be sure to leave your comment below, for your chance at winning a $15 gift certificate to CAS-ual Fridays Stamps! And don't forget your clue! ;)
Alright, so now on to your next stop!...Who could it be??!...Click
HERE
to find out!
Thanks so much for stopping by!
Supply Links:
CAS-ual Fridays Stamps 'Naughty or Nice' set
CAS-ual Fridays Stamps 'Loving Thoughts' set