Hey y'all! Happy Sunday! :)
A short and sweet post, today.
Can you believe it?!...I'm back again and so soon! lol Today, I'm sharing a card I made for the current
Little Tangles Challenge
. This is my first time
ever
playing along and I'm so excited! ;)
So, here's my card.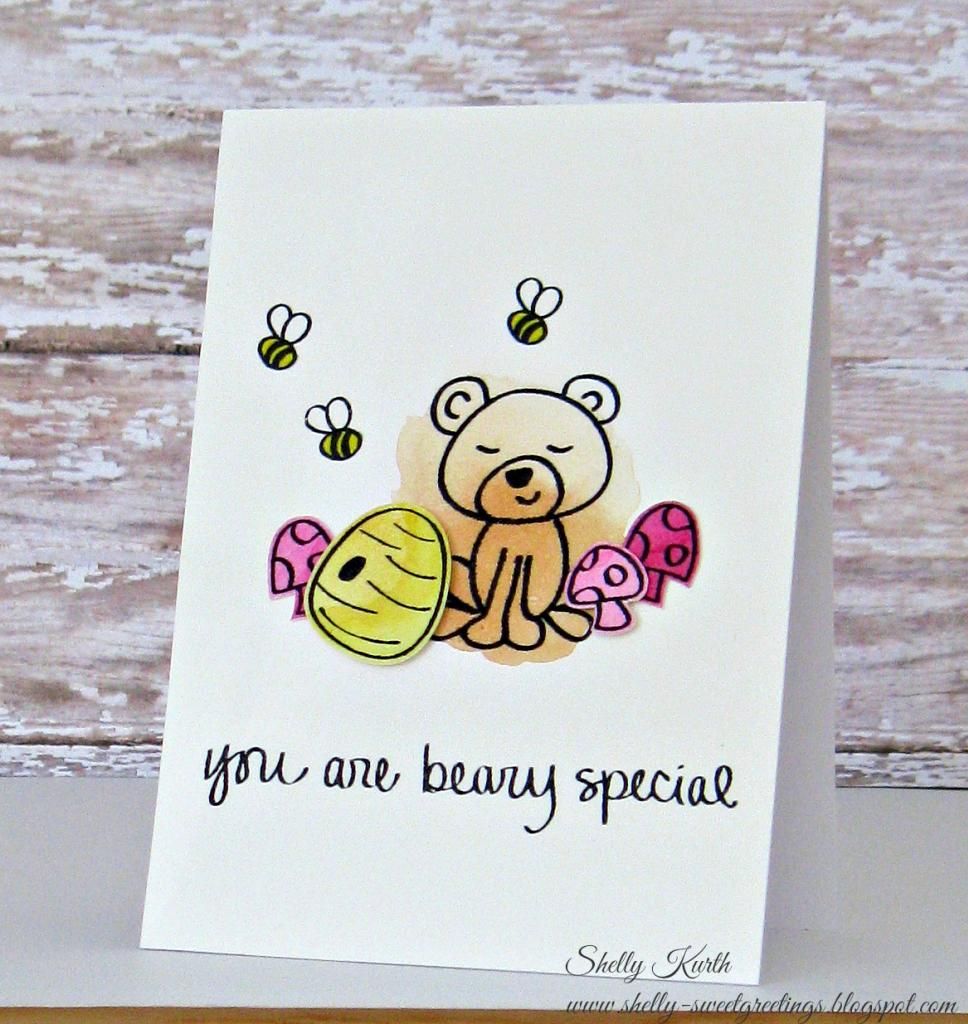 ACK! Do you like it?!...If you know me and my style, you know this card is not typical of me. Though, I have to say, I LOVE it! ;)
I pretty much watercolored everything! The background for the bear. The mushrooms. The beehive. Everything but the bees, though it did cross my mind. ;)
I've been on this whole Neat & Tangled kick, like I want pretty much everything! I have a couple other companies I'm the same with, but where have I been with all the Neat & Tangled stuff going on?! lol
Thanks for stopping by!
Enjoy your day!