Hey y'all! Happy Sunday! :)
Just swinging on in to share a card! I saw the current
The Card Concept
challenge and thought I'd give it try! ;)
Here's what I came up with!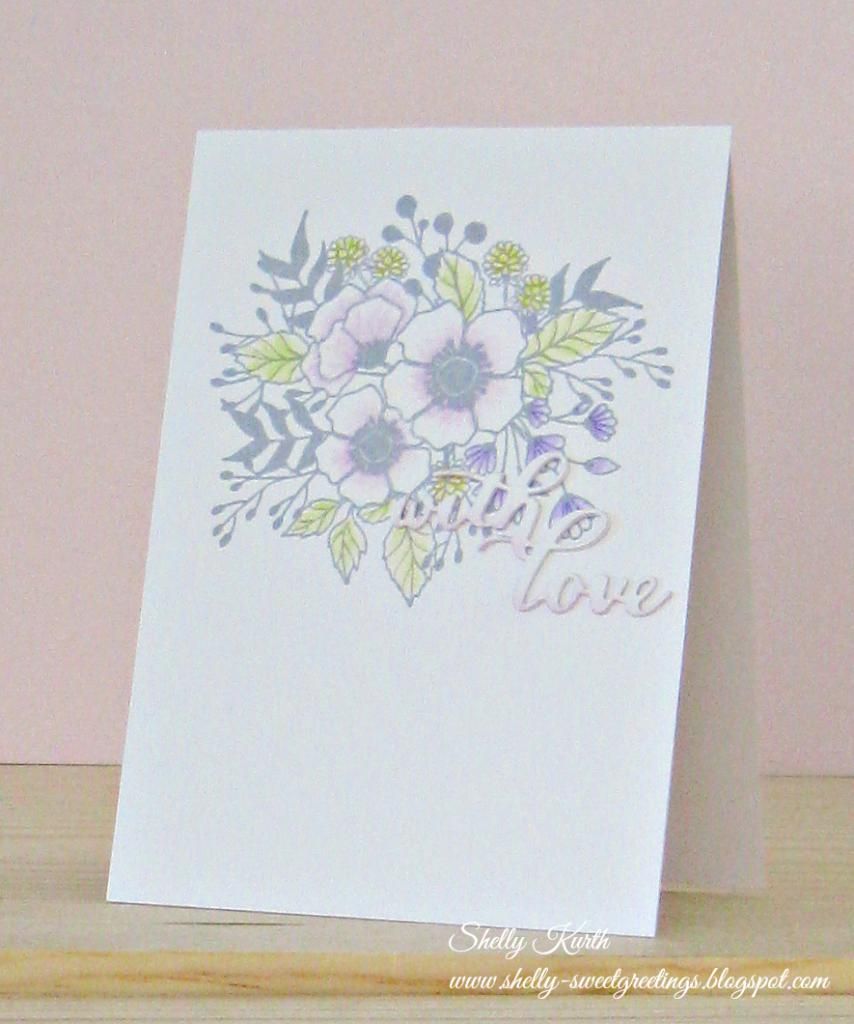 I went with a very soft CAS card. When I saw the photo, Wplus9's botanical bunch set came to me, and what better timing because I just got it the day prior. ;) Rather than inking my stamp in black, I went with using Hero Arts shadow ink in soft granite. After, I did some coloring. I layered my die cut sentiment three times and added a hint of pink to the bottom of it. (that may be hard to see?...) Simple and sweet, yeah?...
*Note: Here I go again about my photo! lol Seriously, I don't think it's a horrible photo. But now I seem to think my photos are looking 'grainy'?...Maybe to much editing on one part or time for a new camera?!...Well, I'm going with 'time for a new camera'! See, I've been working with the same camera for many, many years. Nothing fancy, which I happen to like because I'm not the best with gadgets and stuff. Though, I'm behind in as far as megapixels go...I could use something with more of them. So, I started 'hinting' (more like complaining) to my husband about it and well, he bought me a new camera!...For my birthday! lol My birthday's not until April!...I told him, I'll wait. (though, we'll see how that goes.) ;)
Thanks for stopping by!
Enjoy your day!