Hey y'all! Happy Sunday! It's that time again....time for a new
CAS on Sunday
challenge! :) This time it's all about, making your card
round.
Here is my card!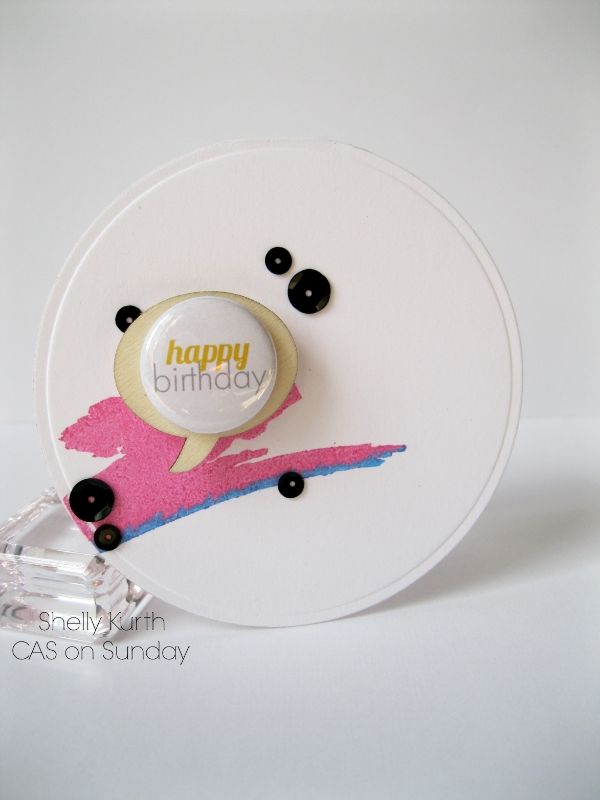 Now, making a round card seems easy, right?!....Well, for most it probably is. However, for me I
struggled
with this challenge! lol Maybe I just make it hard on myself somehow, but I really had to keep trying and trying...and trying! Though, I ended up with a round card and I think it's quite cute....?.... :)
So, are you ready to play with us?!! For this challenge we're doing something a little different....The winner will be our Guest Designer for the next
CAS on Sunday
challenge!!! How cool is that?!! :)
Thank you for stopping by! And don't forget to swing by
CAS on Sunday
and show some love! ;)
Enjoy your day!