Hey y'all! I'm happy to stop in today! I know it's been a minute. Just to fill you all in, I've been quite sick. Even as I'm writing this, it's wearing me out! I normally don't get sick much, at least not like this. Today, I still have a sore throat/cough, no voice, and still feel weak, some. Terrible. Though it started out with a fever and chills and all that other stuff. No fun! At least, I am getting better and not worse. ;)
Okay, so now to my card. Yes, I have a card! Though, it took me hours because of how I feel and I'm just not feeling my whole 'creative' side of me. I sure hope that comes back! ;)
While I was browsing some blogs, I came across the current
Case this Sketch
challenge. Quite the fun little sketch they have! :) Here's what I came up with!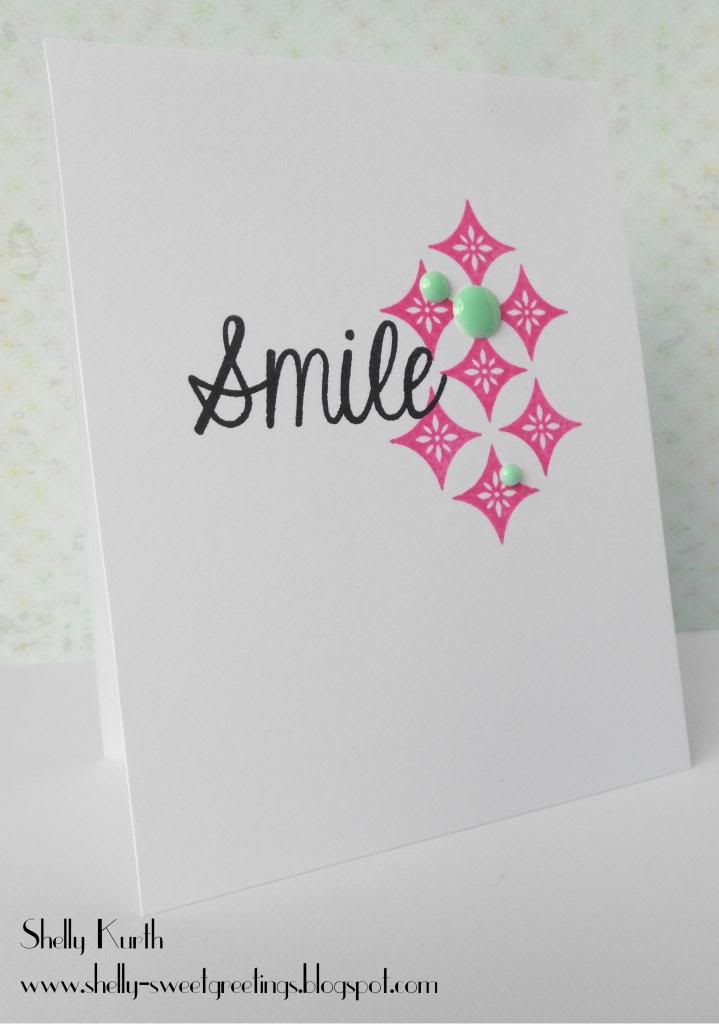 Well, I don't even know if this card is good or not?!....I tweaked the sketch, just a little. Hopefully, you can still 'see' the sketch in my card?...
For the background part, I choose to put it off to the right, rather than the middle. For the banner part, I decided no banner. Instead, adding my sentiment more off to the left and slightly, overlapping my background. And last for the 'bird' part of the sketch, I went with enamel dots. Either, it works or it doesn't?... ;)
Thank you for stopping by and enjoy your day! :) I hope to see you all soon!