Hey y'all! First off, I just wanna say, am
still
beyond thrilled and honored to have been chosen as one of
Paper Crafts Magazine's
2013 Stamping Royalty...Thank you again, so much!!! :) With that being said, Welcome to the Stamping Royalty 2013 blog hop and giveaway!! :) And yes, I said, giveaway! So, you'll wanna be sure you hop along! ;) You should have arrived from
Ilina Crouse's blog
. If not, you'll wanna be sure to go back and check it out.
Okay, so here's my card!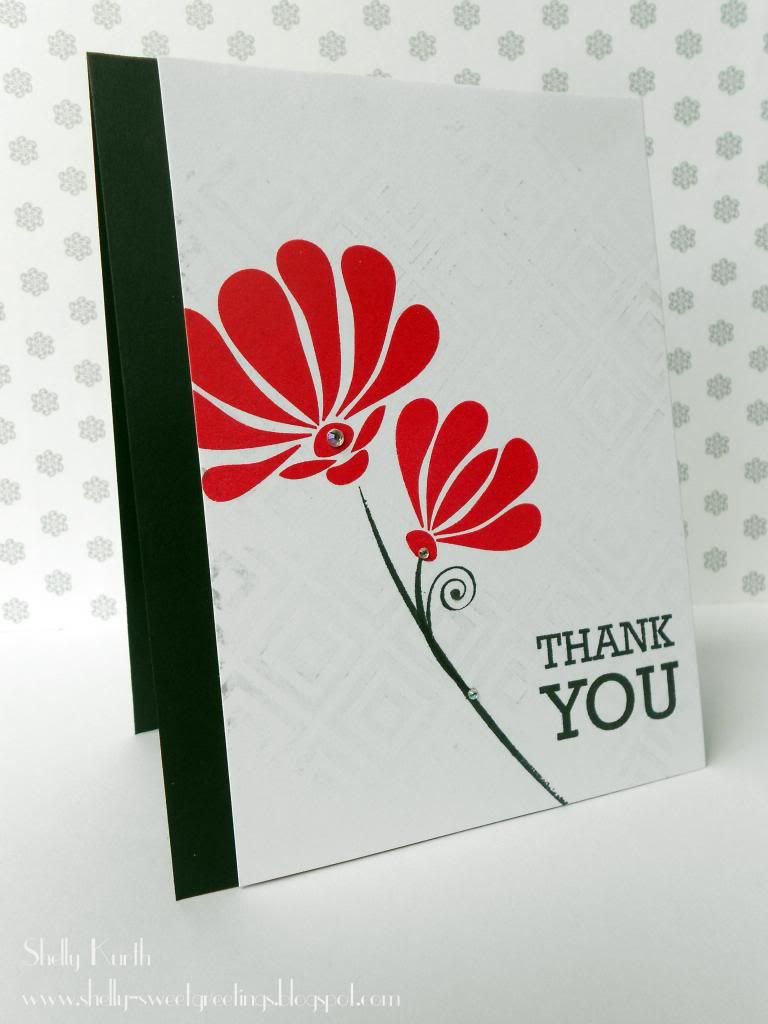 I used a few different stamp sets, from some of the goodies that we won. I used a background stamp, that I only inked a few spots of it. Then stamped it on a scrap piece of paper, then applied it to my card. (I wanted it to faintly be there, that's why I did that). After, I added my flowers, in a nice Red ink. Then added my stems and sentiment. To give it just a little bit of 'pop', I added a few rhinestones, too. :)
On to the giveaway! This is what I have up for grabs!
Some pretty cool stuff, right?!......All you have to do, is leave me a comment and I will choose ONE person to win everything here!! :) And, ALL can enter. National or International, it doesn't matter! :) You have from now until 11:59 EST Tuesday July 23rd, to leave your comment. I will announce the winner on Wed July 24th. Be sure to stop back by, to see if it's you! :)
Please note: If 'winner' does NOT claim their prize by July 31st, I will choose a new one.
Thank you so much for hopping along with us and if you missed anything, you can start over at
Natasha Kara's blog
. Enjoy your day!