Hey y'all! Happy Sunday and welcome back to another fun challenge at
CAS on Sunday
!!! This time we're all about using a butterfly/butterflies on your card.
Here's what I came up with!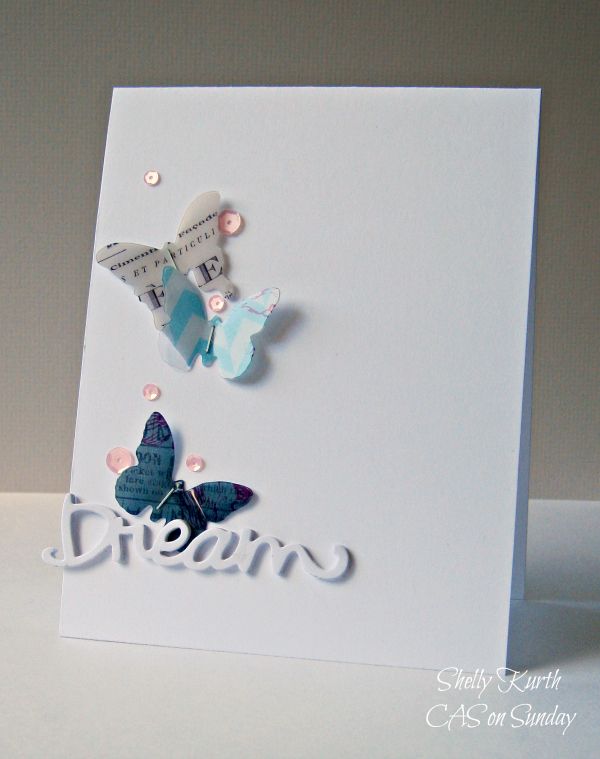 So, playing around with some more words dies I recently bought. I ended up die cutting my 'dream' 5x and then stacking them together. Then I used some butterflies I had sitting for a little while. Which I simply, just stapled them on my card. After doing so, I pulled up the wings a little bit, so they weren't just laying flat on my card. To top everything off, added my 'dream' (which I let just a tad of it, hang over my edge) and then added my sequins. Simple, yeah?!...
I hope you're ready to play?!...If so, you have a chance at being our Guest Designer for our next challenge! How cool is that?!...
Be sure to swing on over to
CAS on Sunday
and see all the DT creations! I hope to see you there! :)
Thanks for stopping by!
Enjoy your day!