Hey y'all! Happy Tuesday!
Well, I officially have 3 of my 4 kids in school! And comes Thursday, I'll have all 4 in school! As happy as I am, because you have to realize it's been 9 YEARS since I've been without any kids! At the same time, I'm a little sad...My youngest is longer a baby (though, to be honest, I'll always see him as my baby) and my others are just getting waaay too old, too quick! I'm not sure what I'm gonna do?!...The past couple days have seemed like the hours are just CRAWLING along! And that's with only 3 gone! Have a feeling with 4 gone, I'm gonna be a little lost at first! Though, I think the beach will be calling my name! ;)
Alright. Enough about me and my kids and my time. ;) How about my card for today?!...For my card I saw the current
Unity Stamp Co. 'be inspired'
challenge. Which I have never played with, until today! I'm really not sure why I never joined in on the fun (because I do have plenty of Unity stamps)...
So, here's my card!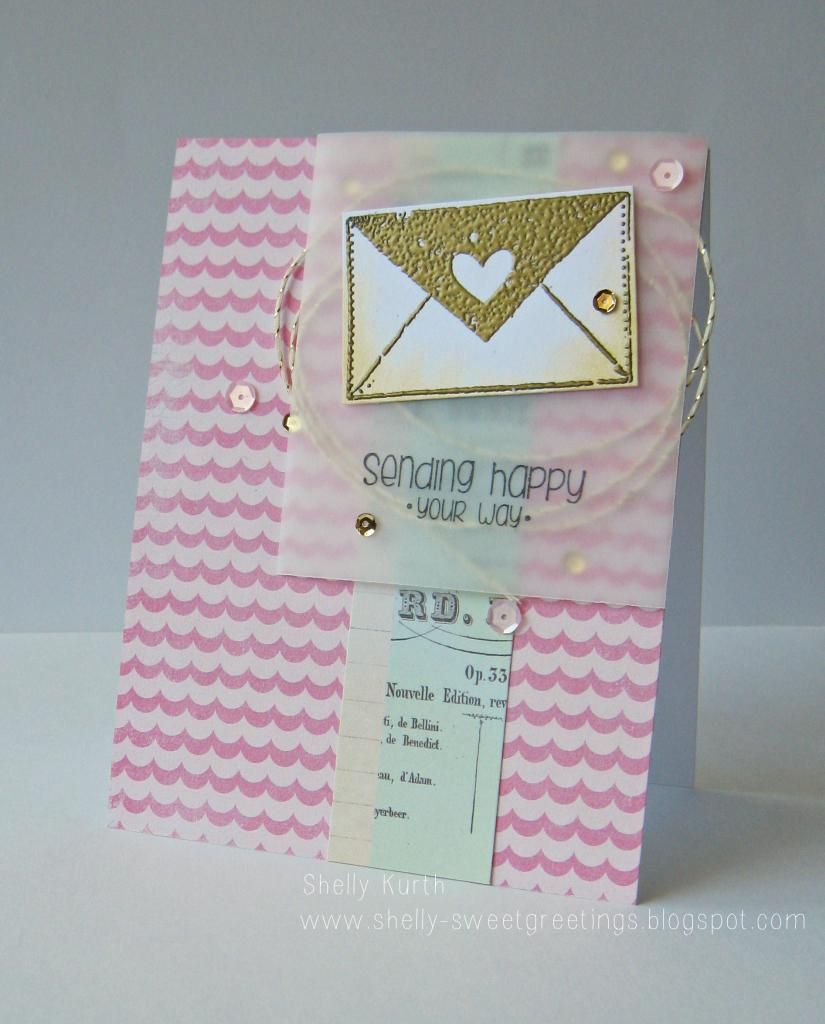 Yep. I chose to work with the sketch. I just really was playing around, not knowing if this card would come together for me or not. And wouldn't you know, it did! And not only that, it was one of those 'late night cards' again! ;) I have all those hours in the day and yet, I can't always come up with something. But then later that night, it comes to me! Tell me I'm not the only one?!...
Thanks for stopping by!
Enjoy your day!