Hey y'all! Thursday, already?!!...Things just don't slow down, do they?! ;)
I'm stopping in to share a
tag
I made for the current
Casology
challenge.
*So, have you y'all
seen
the beautiful and amazing tags,
Tracey
has been showcasing?!!...You certainly should check them out, if you haven't! ;)
Being inspired by so many tags, I decided to go with a tag rather than a card. Here's what I came up with!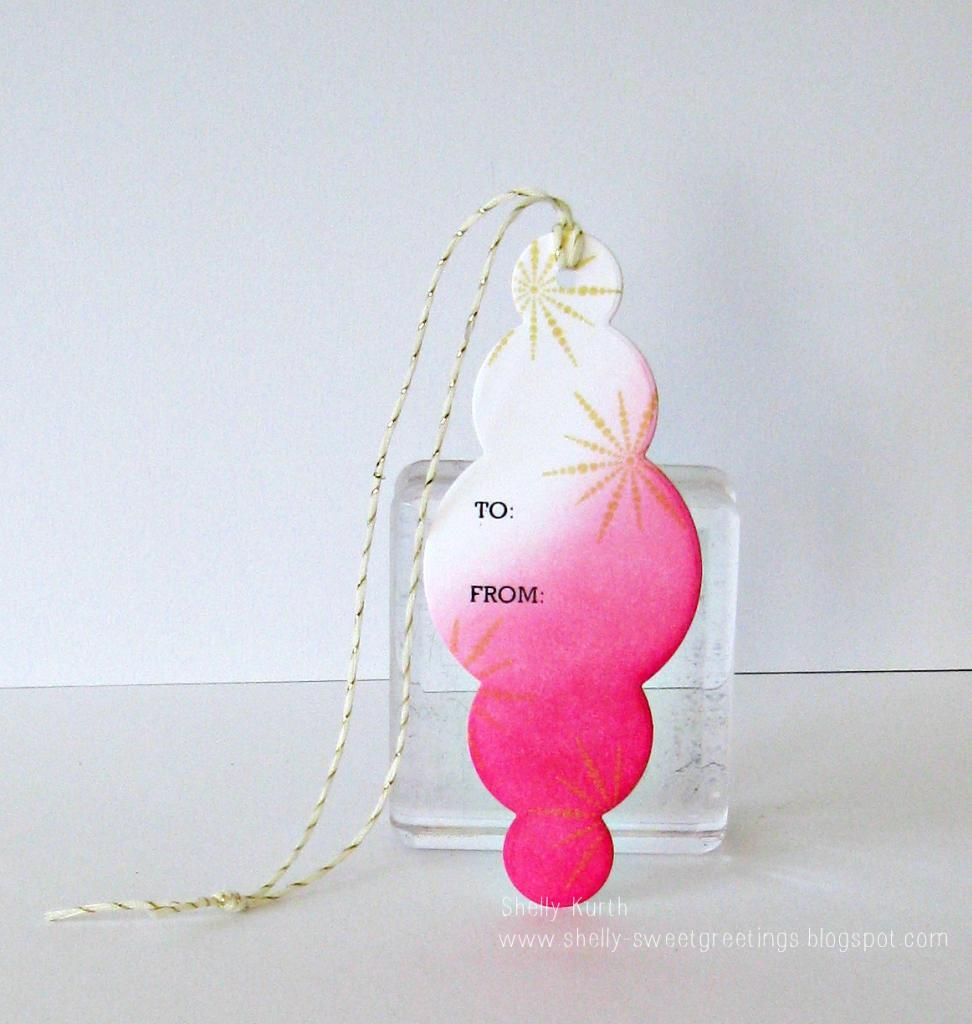 Simple, yet elegant?!...I'm not quite sure. Though, I am lovin' it (if I might say so myself)! I wish I had a little bit of a better pic, but it is what it is. I did a little blending with some distress inks, in this case two different shades of pink. And chose to 'fade it out' rather than cover my whole tag. Then I added some gold snowflakes. After I added my 'to' and 'from'. So, what do think?!...
Thanks for stopping by!
Enjoy your day! :)