Hey y'all! Happy Thursday!...How is it Thursday already?!...Since the whole time change, I've been all over the place with my schedule! Trying to put my kids to bed at 6pm...yeah, that's not gonna work! lol Then waking up at 6am rather than my normal 7am...'early bird gets the worm' right?!...lol Eventually, I'll figure things out! Let's hope! ;)
Anyhow, today I'm sharing a card I made for the current
Casology
challenge.
So, here's my card.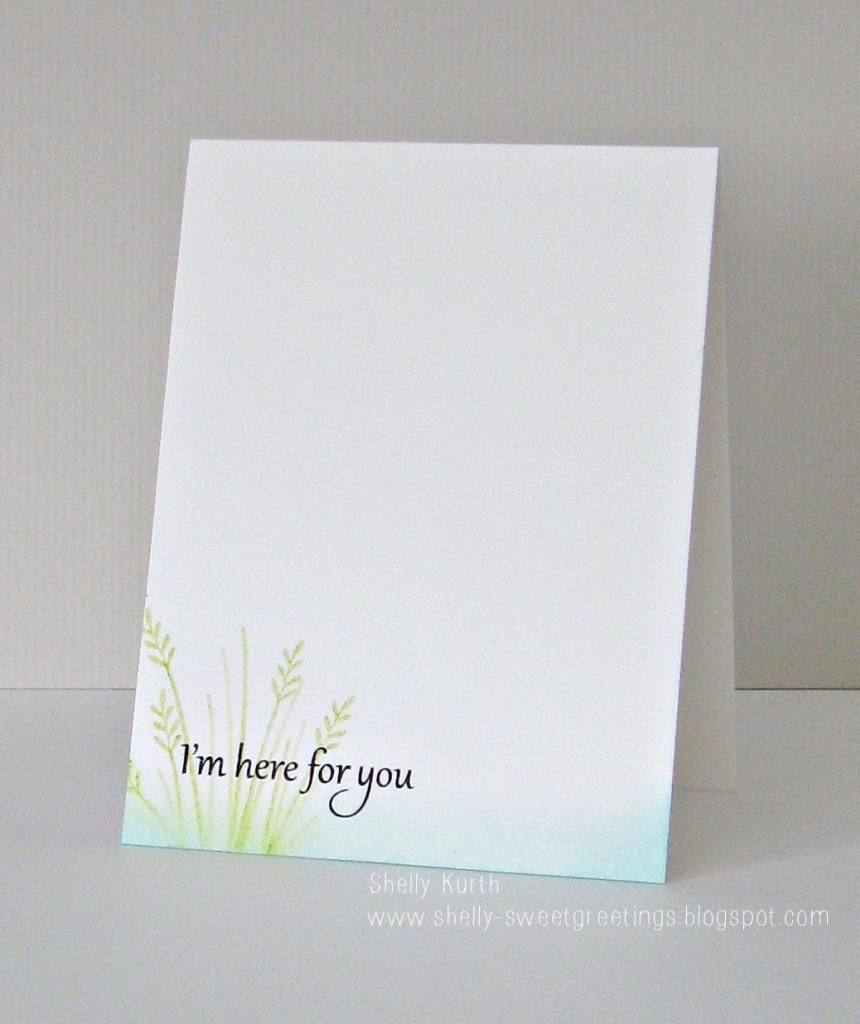 (How this type of card came to me?...I'm not sure. But I hope nobody will need a 'I'm here for you' card soon.)
Now, I thought I would do something fun with this card and post! Being the cue card is 'sea' I thought it would be fun to see if anyone can guess how many "sea's" are in my card!?!...So tell me...
In my card, how many things do you see that have 'sea' in it?...And perhaps, a little clue to help you?...you may have to do a bit of thinking outside of the sea! Ha! That really may not help at all! lol ;)
Whoever guesses correctly first, there may just be a little package of goodies headed your way! ;) (If for some reason no one guesses correctly, I'll randomly choose a someone to receive some goodies!)
Thanks for swinging on by!
Enjoy your day!
*Note: I"ll leave the challenge open for a week or two. Please just be sure you're reachable, if you're chosen. :) Thanks!*