Hey y'all! Happy Friday! Whew!...Not sure exactly where the week went?!...But I'm happy it's Friday! :)
*If you're looking for my "and a little bit of fun" post, please scroll down. :)
So, I'm stopping in to share a fun card I made for the current
Virginia's View Challenge.
Alright. So here's my card.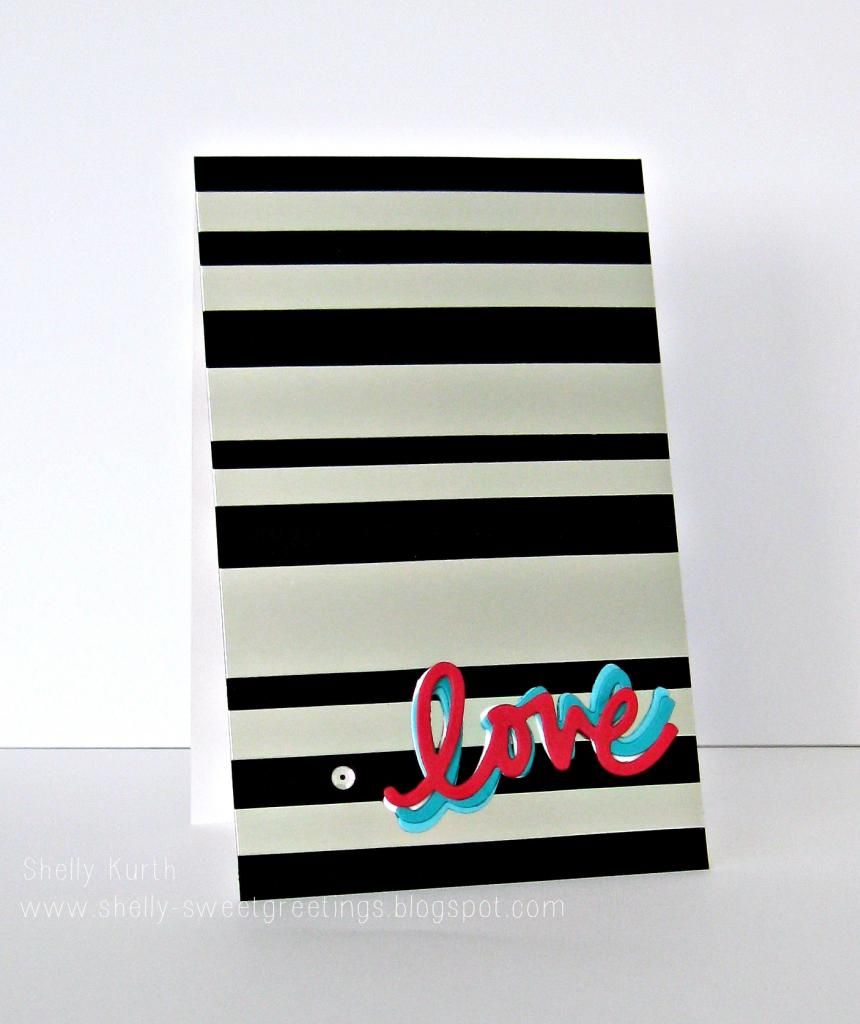 It was seriously dark out, when I started this card. Which in return I had very little light to work with! (I'm telling my husband today, we need some more lights/lamps in the house! lol ;))
Anyhow, when I saw the challenge being about metallic, I knew I wanted something fun and somewhat unexpected from me. Did I think my card was gonna go in the direction it did?...Not at all! ;) I started off, going in the direction of some inlay die cutting but that was really working for me. After I sat there staring at my papers, a light bulb went off!
So, I started taking my metallic silver cardstock and cutting it in various sizes. Once done, I placed them over some black cardstock and then adhered the strips to it. After, I cut the edges to line up. Simple, yeah?...For my sentiment, I used my die with a few different colors of cardstock and then layered them together. (I've been seeing a lot of people doing that lately, so thought I give it a try.) To top things off, one little silver sequin. What you think?!...
Thanks for stopping by!
Enjoy your Friday/weekend! :)