Hey y'all! I'm stopping in today to share a card I made for the current
Casual Fridays
challenge. I thought this was such a fun challenge (as they really all are)! ;)

So, here is my card.
So, right to the point!...Awesome! I hope this year is a 'thumbs up, Awesome'! Last year wasn't the best year for me. It really was quite the roller coaster. So, as I'm moving along, I can only hope that this year will bring good. ;)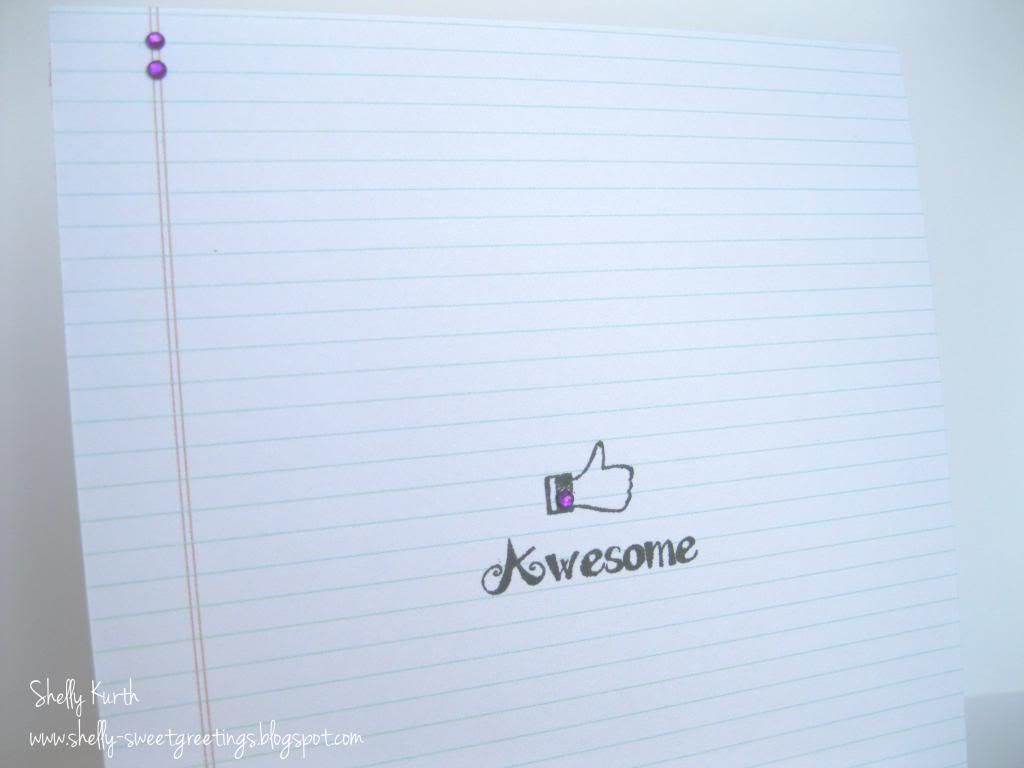 Now, I played around with this card, and thought maybe I went too CAS?.....But is there such a thing as
too
CAS?.....lol Well, I don't know. Though, I let my card be. I added a touch of rhinestones to make it 'pop' a little, but not take away from my main focus. So, do you think this is a yay or nay?....I would love to hear! ;)
Thanks for stopping by and see y'all soon!
Enjoy your day! :)
P.S.
I'm
still
having troubles with my photos! Does anyone know of some kind of setting(s) that I need to change on my blog?....Every time I upload them, they just get 'darker'. I even upload them to an alternative site, then uploaded here and still the same thing happens. I just can't figure it out! Any help, would be much appreciated! Thanks! :)