Hey y'all! Happy Saturday!...It sure doesn't feel like a Saturday to me. All my husbands vacation time and holiday's sure have my days all over the place! ;) Anyhoo, I'm stopping in today to share a card I made for the current
Seize the birthday
challenge!
Now, this is my first time playing with them, so hopefully I did everything to par! ;) And now onto my card....
*Please note: These are the best photos I could get. For some reason when I upload my photos they seem to get somewhat dark around the edges of my photo. I don't know why?....I'm trying to figure it out. ;)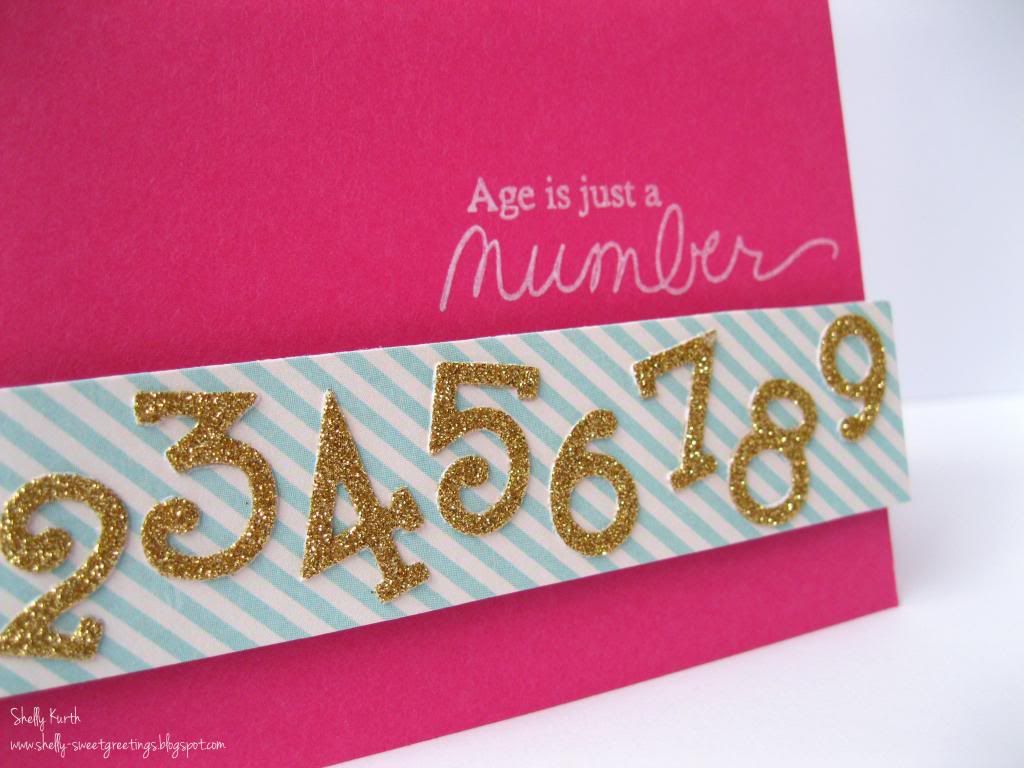 Ooooh, I had some fun with this card! I chose a nice bright pink base card and added a strip of pattern paper. And top top things off, some nice gold glittered numbers! I used gold glitter tape, placed a piece of tape onto white cardstock and then used number dies with them. It took some time to do, but I think it was well worth it!?!....
Thank you for stopping by, see y'all soon!
Enjoy! :)