Hey y'all! Happy Friday! :) I'm stopping in today, to share a couple cards I made for some current challenges. And let me just let everyone know, I am in so much pain writing this because I have a terrible kink in my neck! lol Really, I can't even turn my head to the left. Let alone, I can barely move my neck up and down! You would not wanna see how I'm typing this post! lol ;)
Anyhoo, the first card I made for
Case this Sketch
challenge.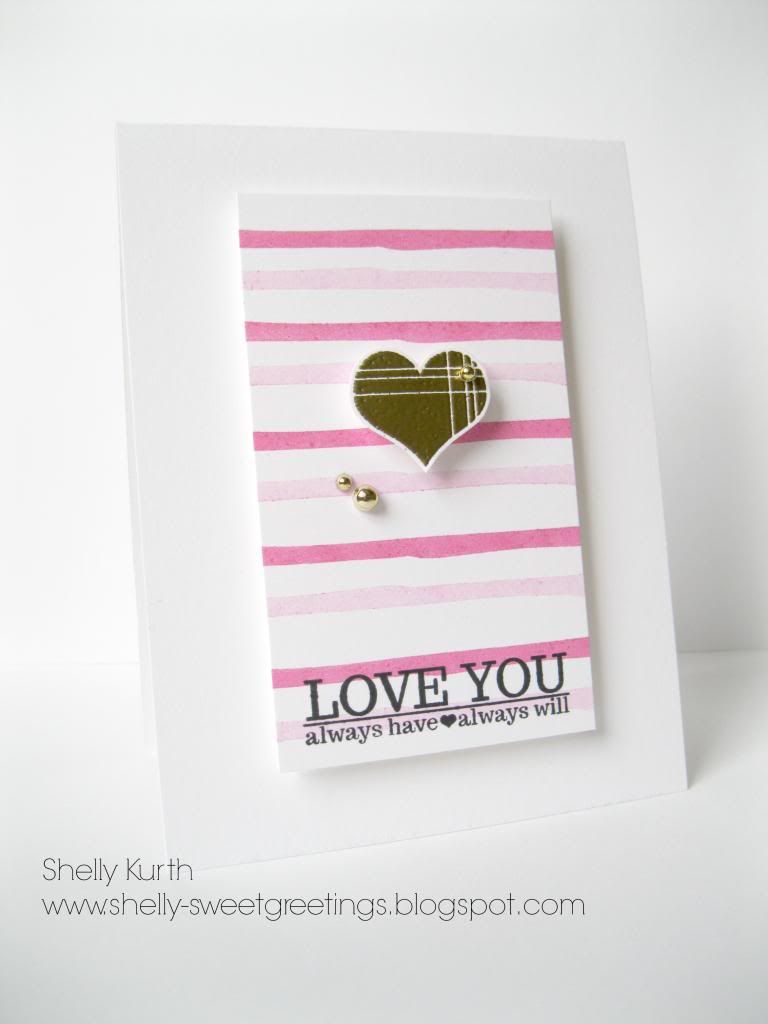 My second card I made for
Casology
challenge.
Surprisingly, I did some heat embossing! lol Something y'all rarely see from me! ;) Though I have to say, I really should play around more with embossing things....Love the outcome. ;)
Now, I came up with my first card and really did love it! But then, I started to wonder how it would look if I just did it mainly as a one layered card. Which led me to my second card. I ended up really lovin' them both...and didn't know which one to choose! What do y'all think?!.....
Thanks for stopping by and see y'all soon!
Enjoy your day! :)