Yep. I'm back with one more card, today! ;) This one is for the current
Poppy Sketches
challenge! And you know what?...I
really
struggled with this card! Why?...Believe it or not, I don't have anything that is of 'harlequin' pattern. I tore threw all my supplies, trying to find something and found nothing. Nada. Zip. Zero. So, what was one to do?...I ended up trying my best to make my own harlequin pattern! This was no easy task, though I went for a more 'fun, somewhat simple, and clean approach'. ;)
So, here's what I came up with!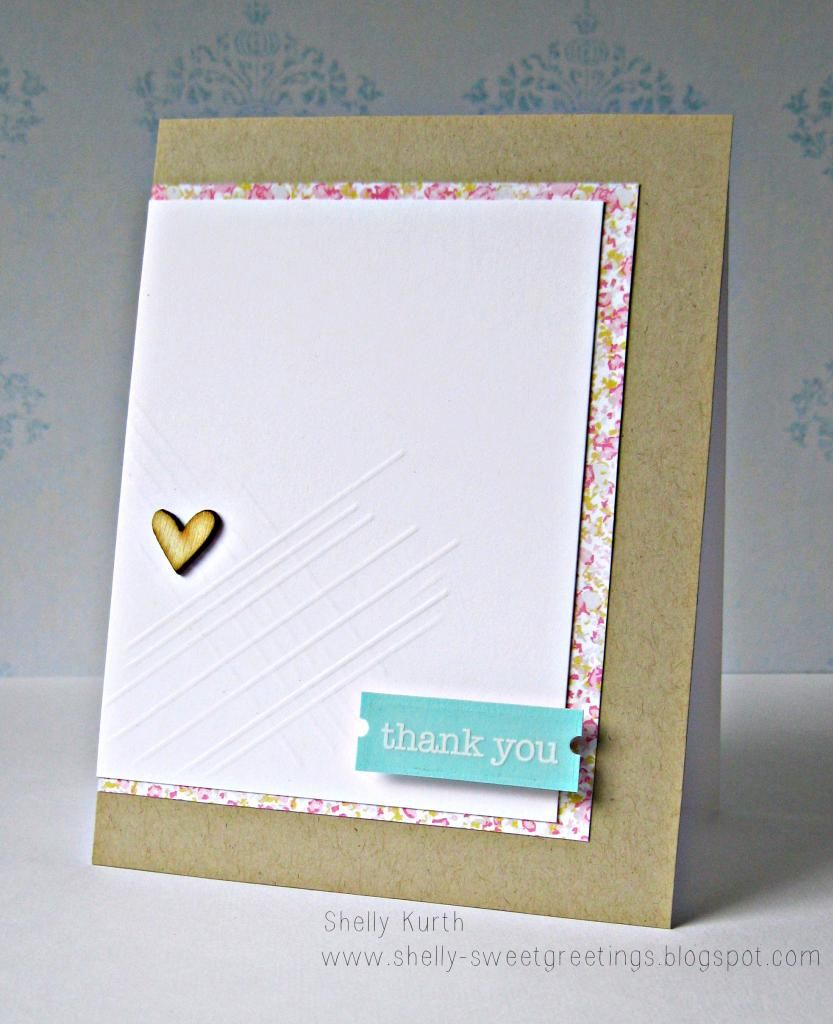 Now, hopefully my pattern shows well?...I swear to you, there are some 'diamonds' in there! ;) I scored the lines to be uneven with on another, because I thought it would add a little more interest. But really, it was a lot easier! lol ;) And to make sure I didn't cover up my lines, I added a simple wood veneer heart, with my sentiment towards the bottom. I was gonna go for a white card base, but then came across this lighter kraft/brown color and liked it better. If anyone can recognize that paper, please let me know! It
isn't
very heavy, my guess would be maybe 80lb or maybe even 65lb?...You wouldn't wanna use it as a base card, but it's not terribly flimsy either and it is smooth as butter. The overall color is just beautiful to me. I usually have PTI kraft cardstock on hand and I know it's not that, nor Bazzill. Anyhow, I'm rambling now. lol ;)
Okay. So that's it for me! I'll be back soon!
Take it easy!
Enjoy! :)