Hey y'all! I'm here today, with my second post! Woohoo! ;) I made this card for the current
Cure for the Monday blues challenge
! I've been meaning/wanting to play along with the challenges for awhile now. Though, sometimes there's just not enough time in the days! (I'm sure we can all relate?!...) However, I
actually
manage to whip something up! Yay! :)
So here's my take on it!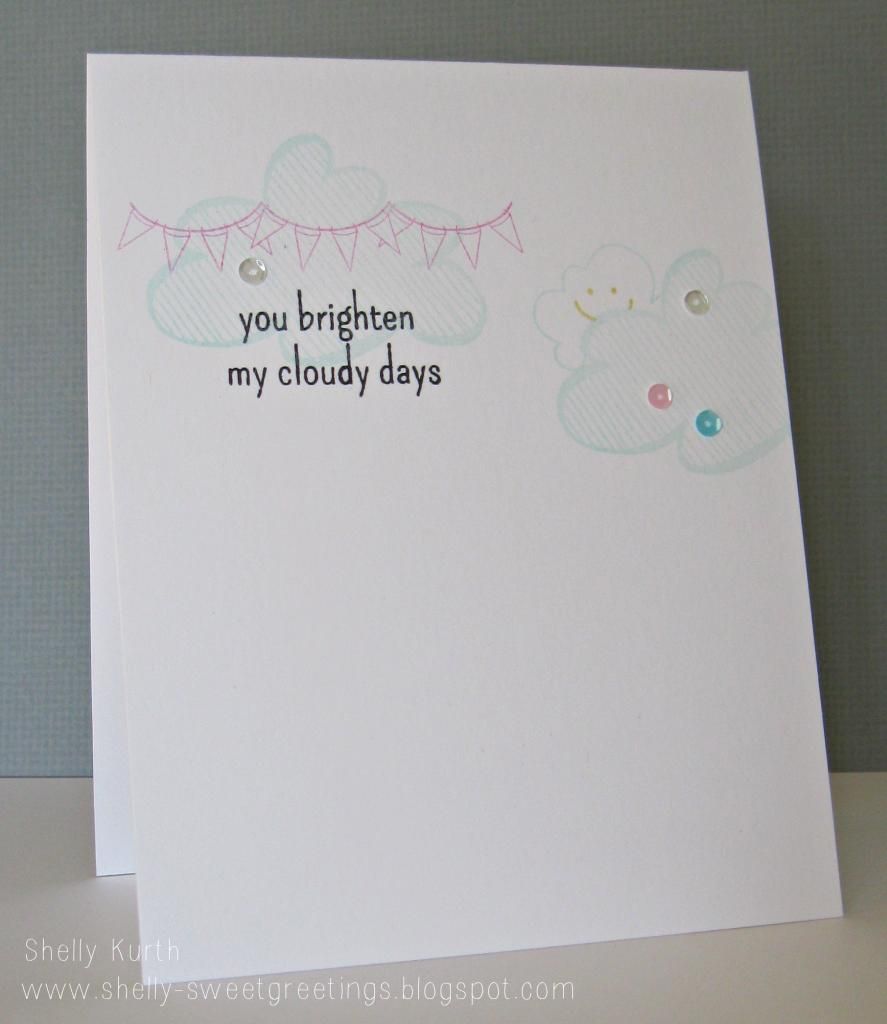 Please note: This photo may not be the best. Though, it really was the best I could get. The colors are very light/settle, and no matter my background/lighting it was a real challenge.
Yep. So I knew clouds, would most likely make it into my card! ;) Hopefully, your not tired of seeing them?!...There's something about clouds that I just really like. Then when I happened to get some new cloud stamps in the mail, I just had to ink them up! And really, they do fit in with the challenge pic. ;) Okay, so enough about clouds. lol Top tie everything into my card, from the inspiration photo, I added a little pink banner and a little smiley face coming out from behind cloud. (which, I just did a little masking for that.) I was gonna just leave it as was. But then, I thought I'd throw in a few little sequins.
Thanks for stopping by!
Enjoy your day!
-Shelly