Hey y'all! Hope all is well?!...It's feeling like summer here, and I'm lovin' it! ;) Okay, so I have two cards to share today! And I'm playing along with
Poppy Sketches
!
Funny thing about the one card is, I made it for the challenge I'm playing along with. Just thinking about the sketch itself, I spaced out on the colors to use! I was so happy with my outcome, then when I was looking at what I made it for...I had one of those 'doh!' moments. So, after that I made a new card. Using the sketch
and
colors. ;)
Okay, so here is my 'first' card.
And now, for my challenge card.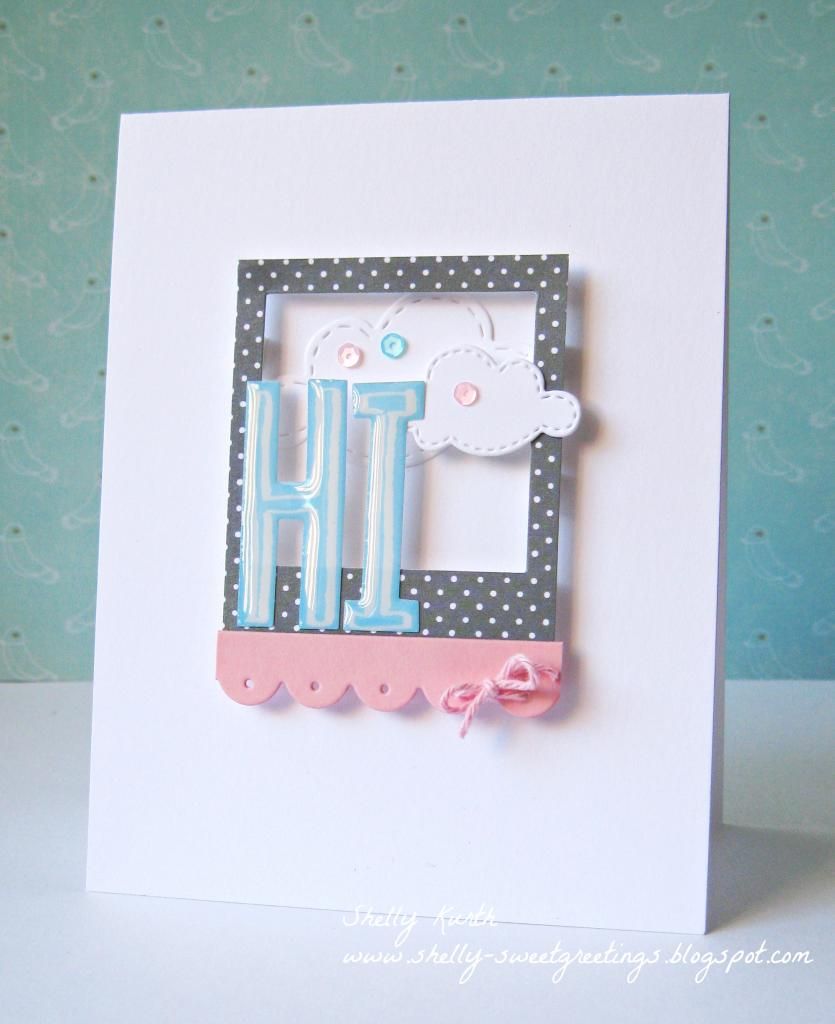 You see, they're really almost the same card. I just had to change up the colors and I added a few embellishments to my challenge card. I decided to stick with doing pretty much the same thing, because my first card, just made me that happy! ;) Hope you like them?...Do you prefer one, over the other?...
Thanks for stopping by!
Enjoy your day!
-Shelly-