Hey y'all! Just stopping in today, to share a card I made. :)
I made this purely for fun. Not for a challenge. Not for any DT assignment. Not for submitting. Just fun. I had recently bought some new stamps and really wanted to play with them more! So, using one of the new sets I got, this was an outcome from it.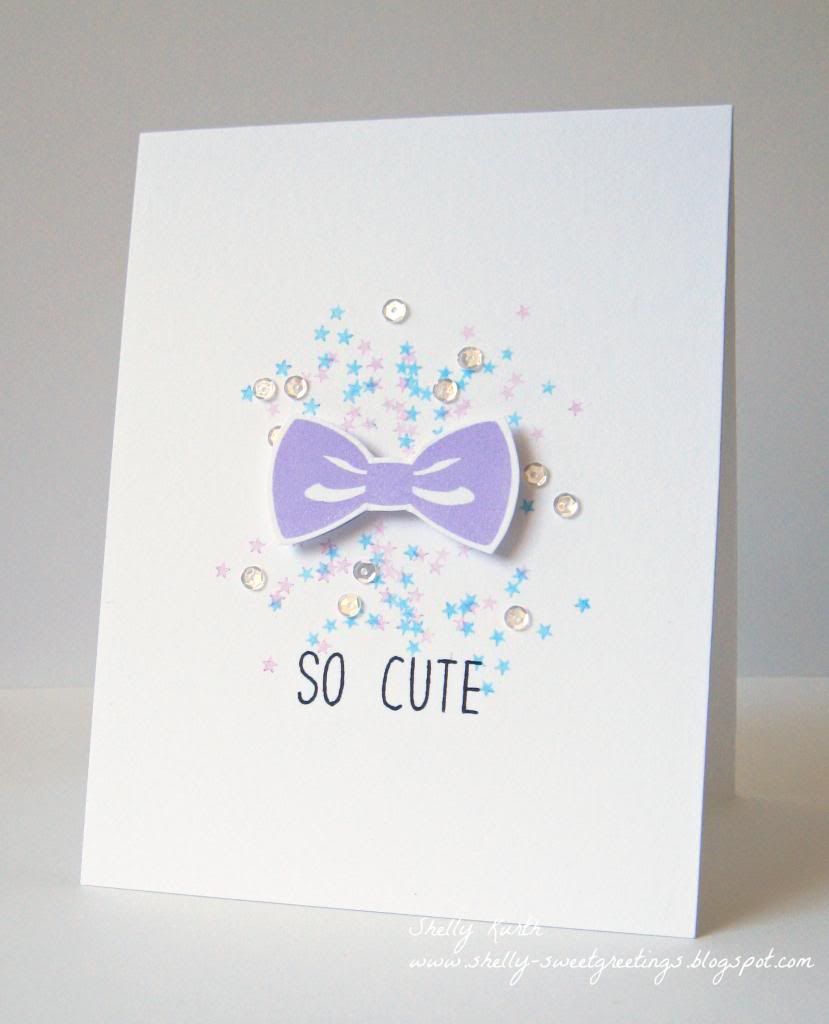 And yes! Once again, I'm hooked on these darn sequins!!! lol Which, I'm only seeing more in my near future...so be prepared! ;)
Thanks for stopping by!
Enjoy your day!
-Shelly-
Stamp set: Waffle Flower-Bowitful
Sequins: Pretty Pink Posh